West Coast Jazz Fest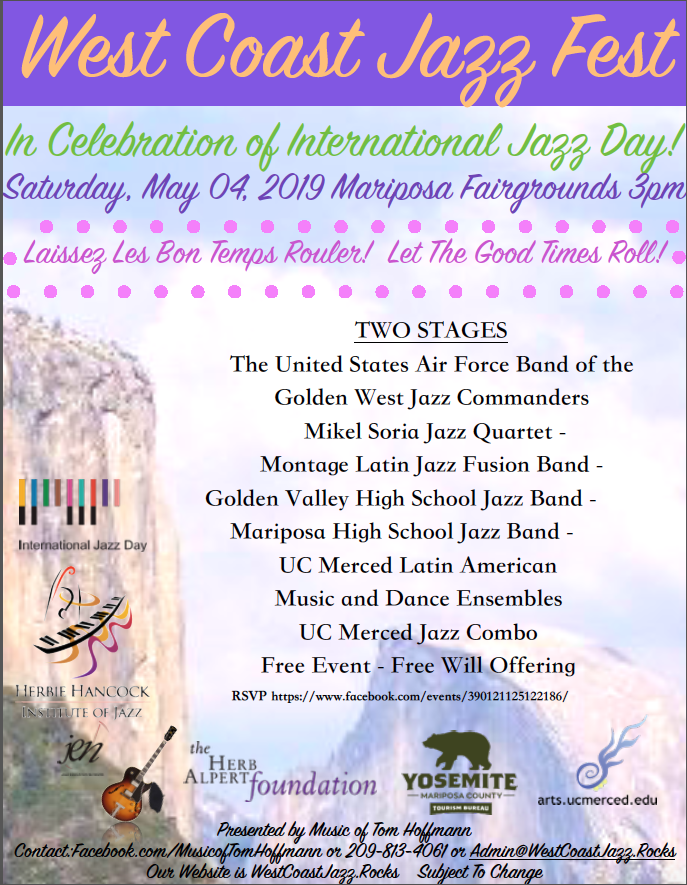 This season, Arts UC Merced Presents has partnered for the first time with Music of Tom Hoffman – West Coast Jazz, a non-profit organization dedicated to providing residents in the region with "musical inspiration and cultural enrichment that resonates far beyond" the town of Mariposa, to co-sponsor the West Coast Jazz Fest. This year's festival will feature The Creole Jazz Kings, local jazz guitarist Mikel Soria, and the United States Air Force Band of the Golden West's Commanders Jazz Ensemble. Also invited to perform are UC Merced's own Swing Combo, Swing Dance class, and Latin American Music and Dance Ensembles.
This event will be held at the Mariposa Fairgrounds & Exposition Center, in Mariposa CA.