The Whiffenpoofs of Yale University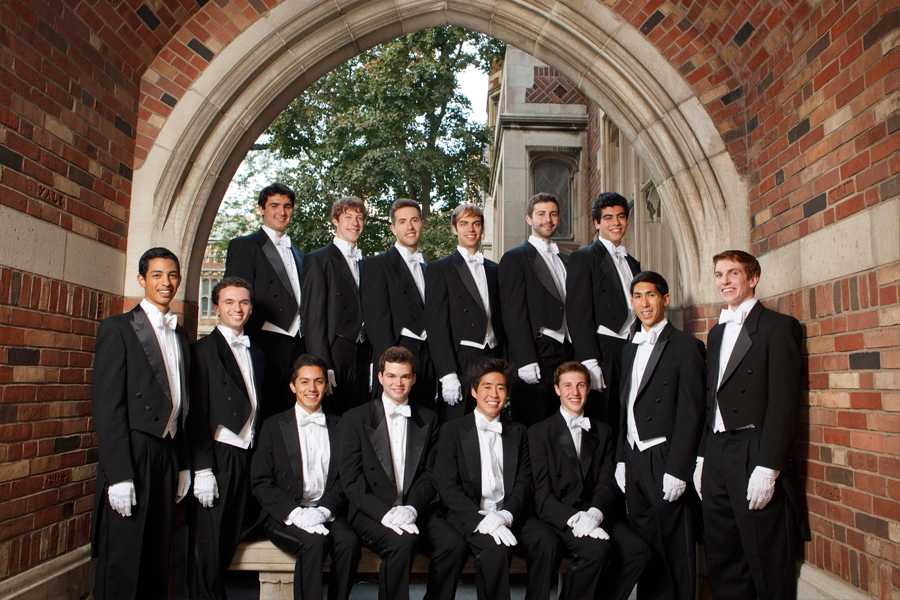 The Whiffenpoofs
of Yale University
 
October 8, 2011 at 7:30 pm
 
Lakireddy Auditorium
The Whiffenpoofs, Yale University's world-famous a cappella singing group, will make history when it performs this fall at the University of California, Merced. It will be the group's first visit to the San Joaquin Valley, and their first performance at any UC campus.
"This is an exciting event for UC Merced," said Gail Benedict, producing manager for Arts UC Merced Presents. "If you like the TV show 'Glee,' you will love the Whiffenpoofs, because the Warblers on 'Glee' were modeled after the Whiffenpoofs. I am very proud that Merced is the first UC to host the Whiffenpoofs."
The performance will begin at 7:30 p.m. Oct. 8 in UC Merced's Dr. Lakireddy Auditorium. Tickets can be purchased at arts.ucmerced.edu. Admission is $20 for the general public, $15 for UC Merced faculty and staff, and $10 for UC Merced students and children under 12.
The group, which first formed in 1909, is the oldest and best known a cappella group in the United States. The Whiffenpoofs sing a wide range of songs, including traditional ballads, show tunes, Motown classics, jazz standards and alternative rock hits.
It's comprised of 14 male singers from Yale's senior class. The singers go through intensive auditions during the spring semester of their junior year. The students selected to join The Whiffenpoofs tour the United States during their senior year, singing more than 200 concerts. They most recently appeared on television in "The Sing-Off," as well as on "Gilmore Girls," "Saturday Night Live," "The West Wing," "The Today Show" and "60 Minutes."
"The Whiffenpoofs can't wait to sing at UC Merced," said Alexander Oki, a baritone in the group. "I know that all of our singers are thrilled to bring our 103-year-old singing tradition to the newest UC campus. We have a great program planned that will include something for everyone, from young to old."
The group started as a senior quartet in 1909, meeting weekly to sing at Mory's Temple Bar at Yale. They adopted their name after one of their members saw a Broadway musical comedy called "Little Nemo," in which a character mentions catching a Whiffenpoof fish.
The Whiffenpoofs have maintained an important tradition since 1909 — singing "The Whiffenpoof Song" at the end of every concert. The most recognizable line from it is, "We are poor little lambs who have lost our way. Baa! Baa! Baa!" The song has been recorded by Rudy Vallee, Bing Crosby, Elvis Presley, Louis Armstrong and countless others.
---
Event Program
 
---
Photos and Videos from the Event
 
---
Press
 
 "The Whiffenpoofs have something for everyone, young and old, whether it is their first
or second time to watch the group live..."
- The Prodigy
"America's oldest a cappella choir, Yale University's Whiffenpoofs, comes to UC Merced on Oct. 8"
- The Merced Sun Star
---
Date
October 8, 2011 -

7:30pm

to

10:00pm