Opera For Children: "Ugh the Duck" (2012)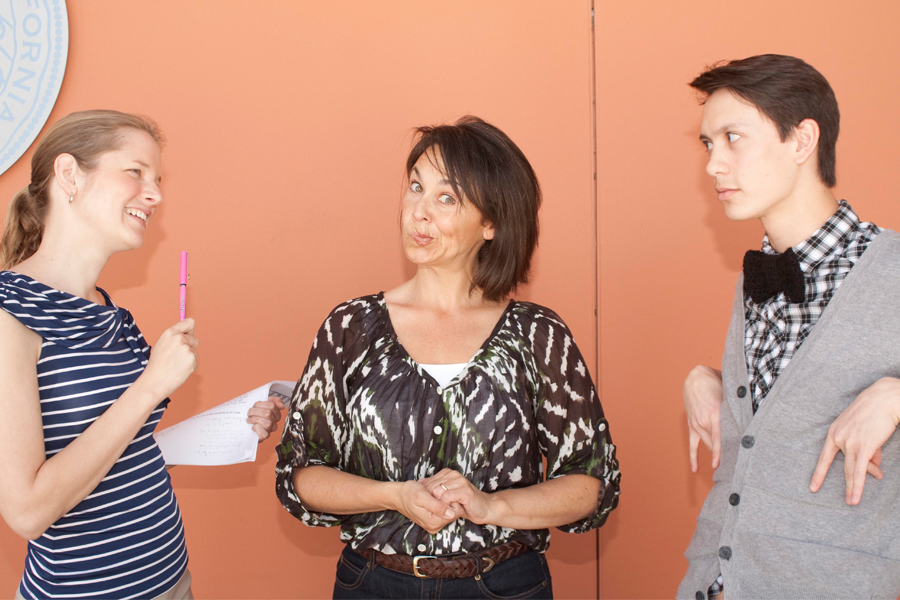 Opera For Children:
Ugh the Duck
 
May 15 - May 18, 2012
 
Lakireddy Auditorium
Some lucky students will experience a new kind of stage performance many of them are likely not familiar with this month: an opera.
Arts UC Merced Presents, Merced Opera in the Schools, the Merced County Office of Education and the Merced Multicultural Arts Center are working together to produce the children's 45-minute mini-opera Ugh the Duck.
Ugh the Duck is a spiffed up, brand new retelling of the classic tale, the Ugly Duckling.  It celebrates our differences, addresses bullying, rejoices in community, and reminds us that it is not so much where we come from, but where we go from here.  And, as Ugh the Duck sings at the end of this fast-paced but touching romp, "From here I can go anywhere!"
The project is sponsored by a grant from the University of California Humanities Research Institute.  UC Merced Professor Katherine Steele Brokaw is directing the show and co-producing it with music theater lecturer and professional opera singer Jenni Samuelson and Arts UC Merced producing manager Gail Benedict.
The play was written by Nancy Steele Brokaw and includes music by Wolfgang Amadeus Mozart and Arthur Sullivan. The music director is Patrice Stribling Nelson.  UC Merced students Justin Choi and Kirstin Grice-Rower will star in the play with professional opera singers Donn Bradley and Samuelson. Community theater artists Corey Strauss and Karen Damme are working on the design team.
Approximately 2,500 students from Merced county schools will attend private showings of the opera inside UC Merced's Lakireddy Auditorium Tuesday, May 15 through Friday, May 18.  This is a joint venture, bringing Merced County school children to campus and exposing them to the fine arts, as well as giving UC Merced students an opportunity to work with professional performers, thus strengthening connections across several communities.  The hope is that the show's message - that every child can someday spread their wings but still have a place to call home! – will resonate with the children of Merced and inspire them perhaps to consider someday becoming a UC Merced student. For information on these private performances, schools should contact Valerie LeDuc at vleduc@mcoe.org.
Two additional public performances are scheduled for Saturday, May 19, at 10:00 and 2:00 in the Merced Multicultural Arts Center, 645 W. Main Street.  The 2:00 performance will be followed by a panel discussion featuring theater professionals, K-12 educators, and UC-Merced professors, discussing arts education and its benefits to Central Valley children. Suggested donation for these public performances is $5 each.  
---
---
Date
May 15, 2012 - 10:00am
to
May 18, 2012 - 4:00pm