Merced Symphony Season Finale Concert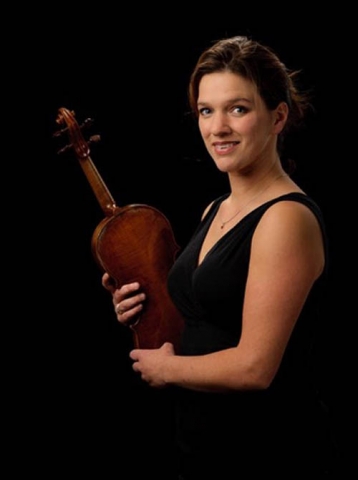 Merced Symphony Season Finale
May 13 at 7:30pm
The Art Kamangar Center @ the Merced Theatre
301 W. Main Street, Merced, CA
The Merced Symphony Association and Arts UC Merced Presents are excited to welcome back Music Director Ming Luke and the musicians of the orchestra for our season finale concert on Saturday, May 13th at the Art Kamangar Center @ the Merced Theatre. The concert program features Felix Mendelssohn's Hebrides Overture (Fingal's Cave), Sergei Prokofiev's Violin Concerto 1, Op. 19 with soloist Cordula Merks on violin, and Antonin Dvorak's Symphony No. 8 in G Major. The concert begins at 7:30pm.
Cordula Merks is the concertmaster of the San Francisco Ballet orchestra and also First Assistant concertmaster of the Seattle Symphony. Before moving to the US in 2011, she held concertmaster positions with Germany's Essen Philharmonic, Bochum Symphony and Bergische Symphony and served a guest concertmaster for many orchestras, including the Mahler Chamber Orchestra, Dresden Philharmonic, and Portuguese National Opera. Ms. Merks has won prizes at all Dutch national competitions, at various concerto competitions and at several international competitions, including the International Johannes Brahms Competition in Austria.
Tickets are $40 for adults and $15 for students under 25 with ID; they can be purchased in advance at the Merced Theatre Box Office at 301 W. Main Street. For more information, see our website: www.mercedsymphony.org You can also follow us on Instagram @ mercedsymphony or like us on Facebook @ Merced Symphony Association.
Location
The Art Kamangar Center @ the Merced Theatre