Bobcat Art Show 2019 Reception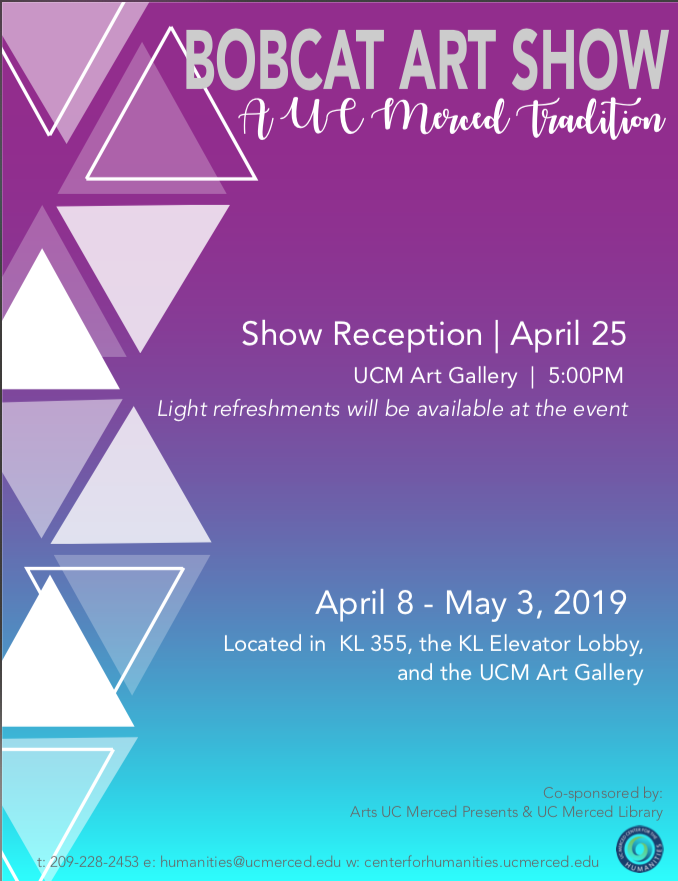 Please join us April 25th for the opening reception of the ongoing Bobcat Art Show featured in both the UCM Art Gallery and the UC Merced Library.
The reception will be held outside the UCM Art Gallery starting at 5PM and there will be light refreshments available.
Join us in celebrating all the amazing works of the different artists on campus, and be there to find out who won the People's Choice Award!
Hope to see you there!